Virtual Fairs for Job Boards
Connect employers with job seekers
Growing With Technology

While job boards are already strong in the digital industry, they need to constantly evolve and continue innovating. One way to do this is to invite your members to virtual job fairs. With an abundance of job postings at your fingertips, your are already a step ahead of other fair hosts. Virtual fairs for job boards is the next big step in today's technology-driven world.

Database Integration

You can utilize your existing database of potential fair attendees and exhibitors. In addition to your existing database, a virtual fair for job boards can yield even more resumes for your use. You can integrate all of your newly-formed connections for future online events as well.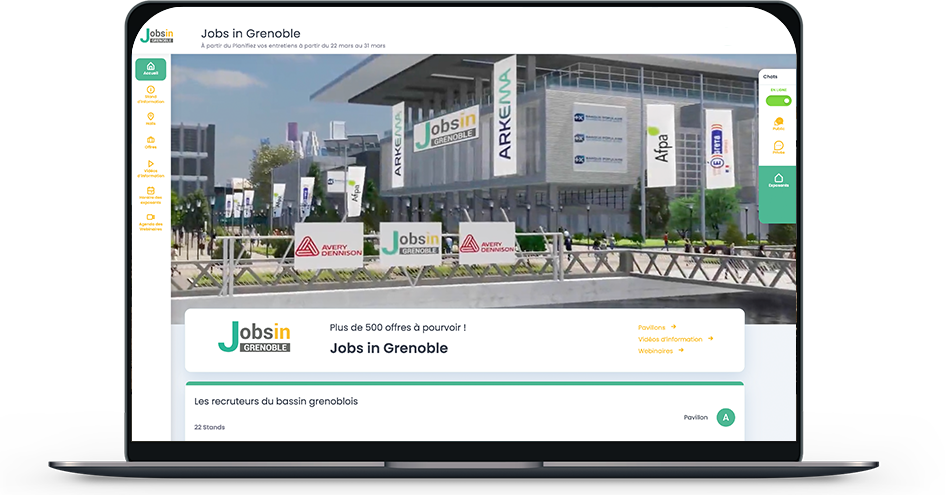 Personalized Experience

Employers will be happy to chat with potential employees via the chat options and can share as much information about their brand as they'd like.